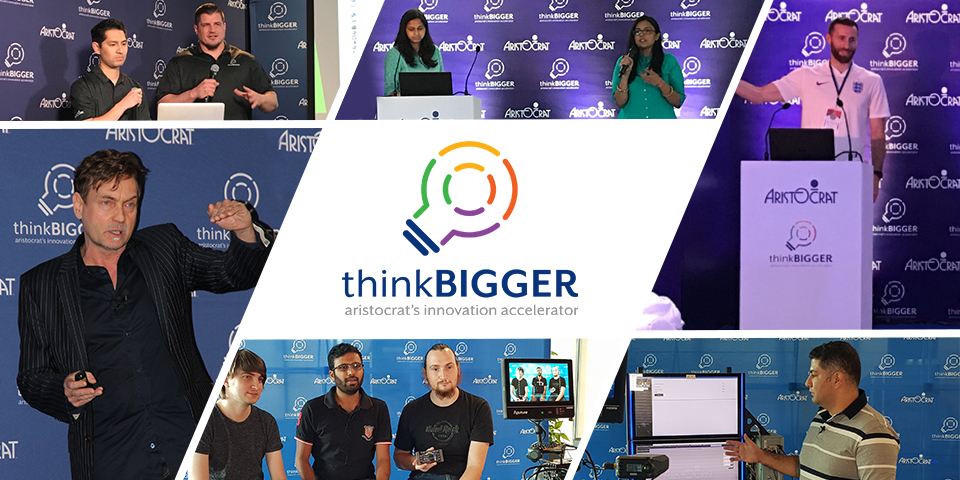 In 2016, Aristocrat  launched thinkBIGGER, an internal innovation program designed to cultivate and develop employees' ideas, to add value to customers and players and help Aristocrat grow.
thinkBIGGER is modelled on the best practices of technology start-up incubators, and all employees are eligible to participate in the program. It's a highlight on the Aristocrat calendar and sees employees from a wide array of disciplines and functions take part.
Since its inception, thinkBIGGER has generated over 1,200 submissions from employees all over the world, from India, Australia to the UK and USA, with some ideas sent for rapid-prototyping and developed into demonstrable concepts. Some concepts have also been showcased at industry tradeshows and more than half of the concepts submitted have been adopted by other parts of the business for continued development and investment consideration.
In 2018, over 700 ideas were pitched, and this is just the start of what's to come.  We're thrilled that the program continues to grow year on year, demonstrating our commitment to unleashing the talent of our people and supporting their passion for innovation.