We believe in contributing to the communities where we live and work, by supporting charities that reflect the values of Aristocrat and our employees around the world. Every employee is encouraged to participate in fundraising activities for the local region, with one day of paid leave available each year so they can volunteer and support the charity of their choice.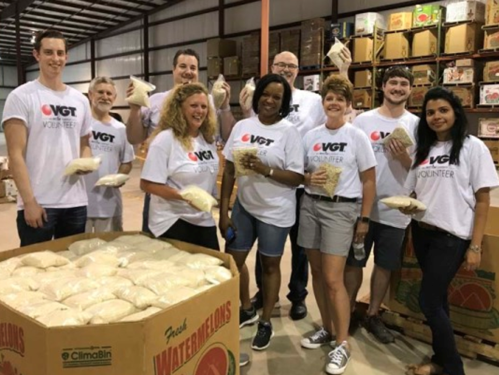 Our annual "Global Volunteer Week" unites employees in an inspiring demonstration of our values, with teams volunteering their time, energy and skills to make a real difference in their local community. In addition to a global workplace giving program, we also support a number of regional fundraising and volunteer initiatives under the banner of "Aristocrat CARES".

This not only helps us build better communities, it sparks passion and purpose in our employees. We see it every time they feed the homeless, work at an animal shelter or volunteer their time for one of our charity partners.
During Global Volunteer Week in July 2018, 487 employees donated 1931 hours to 44 global causes. Over the course of the last 12 months, Aristocrat has donated $477,000 AUD to registered charities.