New Lightning Link™ Lounge plays central role in JOA Royal Casino Cannes-Mandelieu redesign
London, 25th June 2019
JOA Group has partnered with Aristocrat Technologies to launch the second Lightning Link™ Lounge in EMEA at its Royal Casino Cannes-Mandelieu, situated in Mandelieu-La Napoule on the French Riviera. The installation forms the centrepiece of a gaming floor redesign, which also incorporates the opening of a new restaurant and outdoor smoking area.
The Lounge features 23 Lightning Link games across a range of cabinet form factors, all sharing a common grand progressive jackpot starting at 10,000€, together with a selection of specially commissioned signage and packaging designed to create a fully-themed zone on the casino floor.
General Manager, Jean-François Chapel said, "Our customers can now benefit from an improved bar & dining area and the new possibility of playing their favourite games both indoors and outside. Lightning Link games will also be made available on the smoking terrace, sharing the same linked progressive opportunities offered by the Lounge."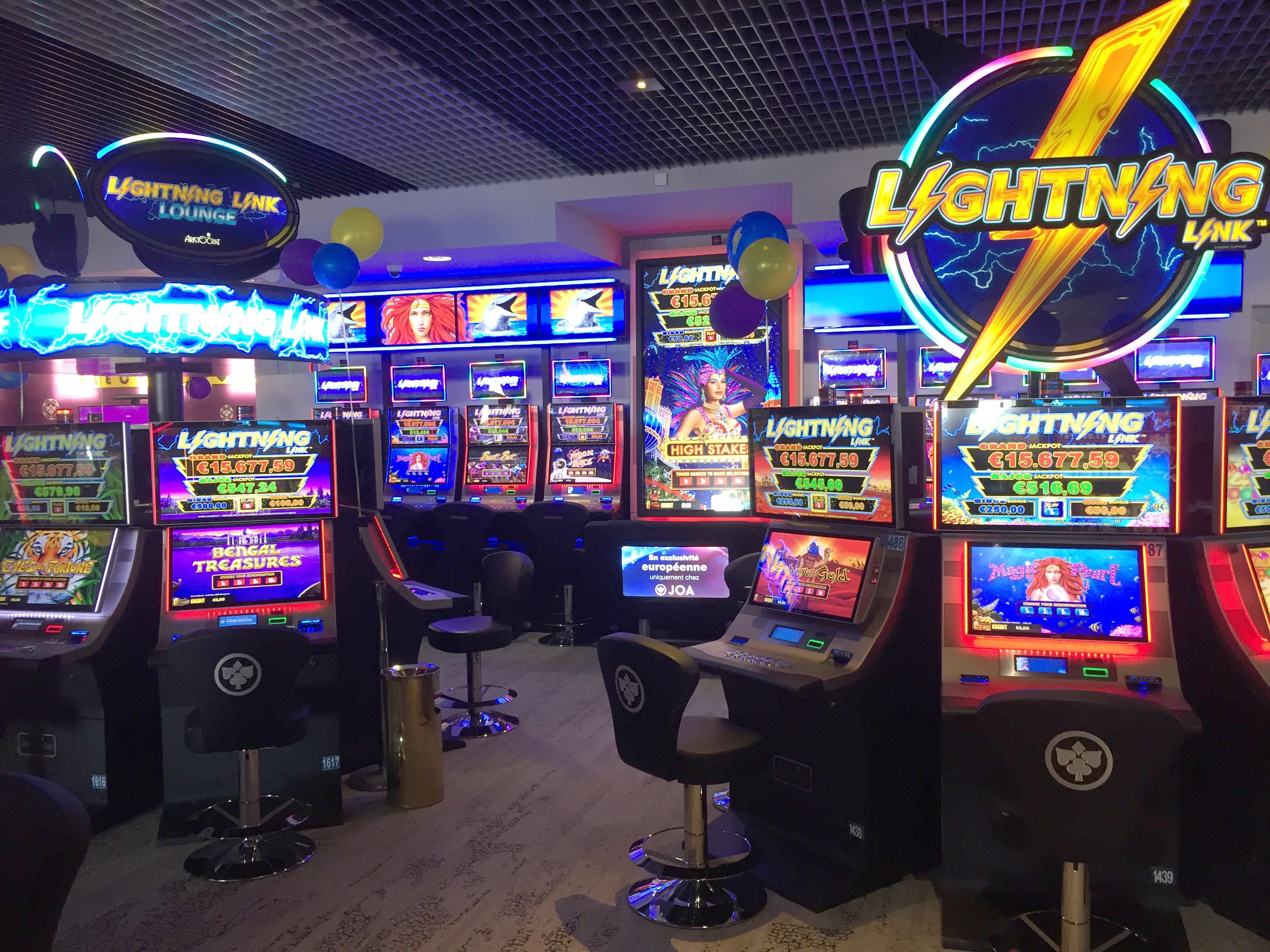 David Pujol, JOA Slots Director for southern France, added, "JOA continues to invest in ground-breaking initiatives to deliver a premium entertainment experience to our customers across all venues. The Lightning Link Lounge concept presents an ideal fit to this strategy with its rapid progressive awards creating a real buzz amongst players."
The JOA Royal Casino Cannes-Mandelieu forms part of a beachfront complex comprising 4-Star Pullman Hotel with swimming pool, nightclub and restaurant facilities, which this week plays host to the two-day European Casino Association Industry Forum, gathering together leaders of Europe's leading casino groups.
Media enquiries:          Alex Fierek, Marketing Communications – EMEA
Tel: +44 (0) 1895 618529 / 618500  │  Cell: +44 (0) 771 505 9996
Email: alex.fierek@aristocrat.com
Aristocrat Technologies Inc. is a subsidiary of Aristocrat Leisure Limited (ASX: ALL), a global games leader with more than 6,000 employees. The company is licensed in around 300 gaming jurisdictions, operates in more than 90 countries, and offers a unique blend products and services. The company's mission is to bring joy to life through the power of play. Its values are rooted in creativity and technology, and the company has a rich history of innovation that has shaped the gaming industry over many decades. For further information, visit www.aristocrat..com.