After the success of our first Marketing Summit event in 2021, it was time to host it again with brand new content at Liverpool Catholic Club. There was over 40 club and hotel customers from NSW in attendance, ready to engage with fellow marketeers and generate new ideas for their venues.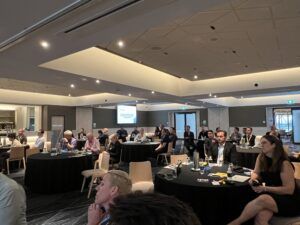 Nigel Turner, our Head of Field Marketing APAC, set the scene for the day as MC with opening commentary and introductions. Following Nigel, our first presentation was delivered by Aristocrat's Senior Communications Manager, Nicole Hargreaves, who shared an informative presentation on how Aristocrat can assist with in-venue gaming promotions, marketing opportunities and execution. Attendees were excited to learn that Aristocrat had a self-serve game asset library named the VIPortal complete with over 2,500+ game assets ready for download.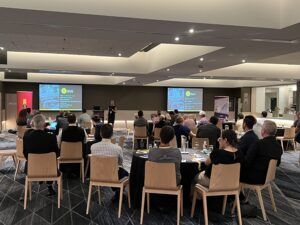 After this, we had our first guest speaker, John Frize from JAM LED who discussed the importance and impact of LEDs in venues. John showcased plenty of great examples of venues who used LED as a point of difference against their competitors.
Marianne Doyle from BUZZ Consultants followed next with an interesting presentation on how to engage with customers inside and outside of your venue, and what Covid-19 has taught the industry.
Closing out the summit, Terry O'Halloran the Industry Insights Manager from Aristocrat hosted an interactive panel with leading club Marketing leaders and Marianne from Buzz Consulting. This was a truly engaging session with thought provoking questions designed to push boundaries and expand attendee's thinking on marketing practices.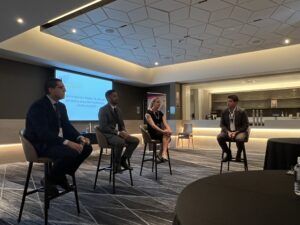 It is always a pleasure to connect with our valued customers and provide industry-specific educational opportunities. If you would like to attend the next Aristocrat Marketing Summit, please contact your Aristocrat business partner for more information on the next available summit.