Last week, we  were proud to wrap up Aristocrat's very first Marketing Summit! We hosted the event at the newly renovated, Wests HQ to engage with Marketing Managers across Sydney to bring them trends, insights and tangible takeaways. The half day event filled with exciting content,
interactivity, food and even a cheeky beer!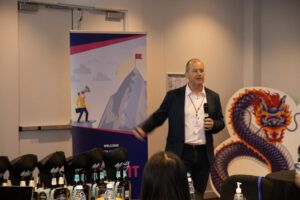 Tony Beier, our National sales manager set the scene for the day as MC with opening commentary and introductions. Following Tony, the team at Daily Press discussed trends for content across digital marketing, digital innovations and the importance of knowing your brand.
After this, Aristocrat's Marketing & Communications Manager  shared an informative presentation on 'How Aristocrat can assist your in-venue gaming promotions, marketing opportunities and execution.' Marketing Managers in the room were encouraged to sign up for The VIPortal, Aristocrat's Art Asset bank to receive the latest gaming artwork to support them in their marketing efforts.
We then regrouped to hear from the team at Carlton & United Breweries (CUB) about the ongoing beverage challenges since COVID-19 and what winning on premise venues are doing.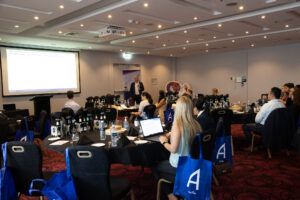 This was a truly insightful presentation where guests
walked away with ideas for in venue marketing opportunities, venue experience and range optimisation.
​Closing out the summit we had Terry O'Halloran from Aristocrat conducting an interactive panel with leading marketing managers, Daily Press and CUB who were introduced with thought provoking questions designed to push boundaries and expand attendee's thinking.
We concluded the day with a delicious Lunch from West HQ's award-winning Culinary team and invited our guests to take in the impressive precinct.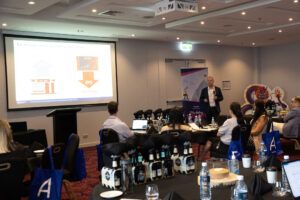 If you would like to attend the next Aristocrat Marketing Summit, please contact your Aristocrat business partner for more information on the
next available summit.