This year marks the 30th Australasian Gaming Expo and boy was it a big show! Over 3 massive days (13th – 15th August), gaming and hospitality suppliers came together at the International Convention Centre in Darling Harbour to showcase the latest in food and gaming to a record number of attendees. We demonstrated that "It's All About What's Inside" this year with every element of the stand designed to draw guests in to check out our latest hardware and content offerings.
A lot was happening on the stand this year, with so much to see and experience. From new releases in the linked progressive area with launches of the new Grand Star Link, Mighty Coins Double Up and Lightning Link titles to live demonstrations of the new Service portal, there was plenty to experience. So, here is a recap in case you missed anything.
Show-stopping Signage
This year's stand was lit up with various bright and entertaining signage options. There was an impressive cube sign which sat atop the new bank of Player's Choice Royale games, which like a die, shuffled through game content in the latest Royale pack. The popular Lightning Link and Dragon Link families had impressive signage displays, highlighting how venues can use signage to add a 'wow' factor to their floor.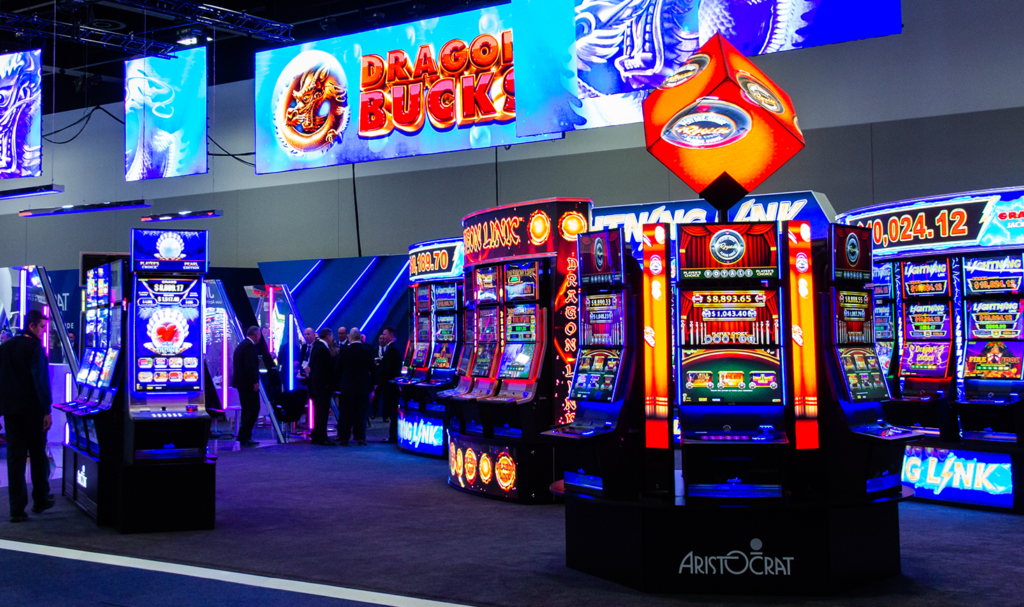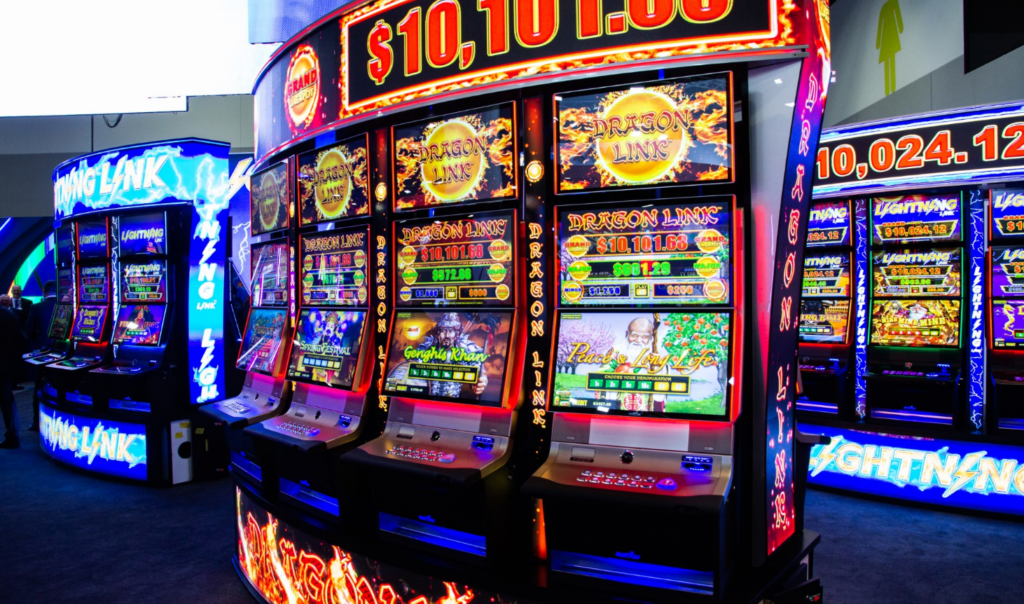 Grand Star Link made a grand debut
Grand Star Link made its debut this year with its own destination area and everything! We couldn't be more excited to show our customers the latest addition to our On-Trend category. Grand Star Link offers a range of rapid hitting free games features and an alternative to the Hold & Spin jackpot mechanic.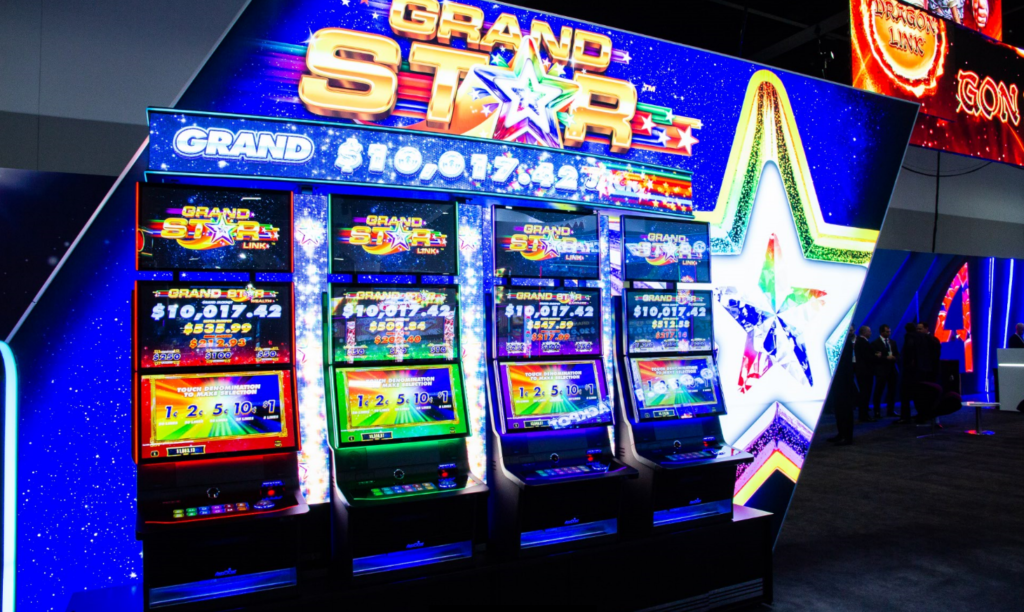 We unveiled Midnight Express
We gave a sneak preview of the new Midnight Express range at this year's show.  Drawing inspiration from our classic titles such as Cash Express, Midnight Express offers an exciting train-themed jackpot experience. Launching with four new titles – Happy Monk, Big Black Rhino, Mr Big and Red Planet. So keep an eye out for more information on this upcoming product.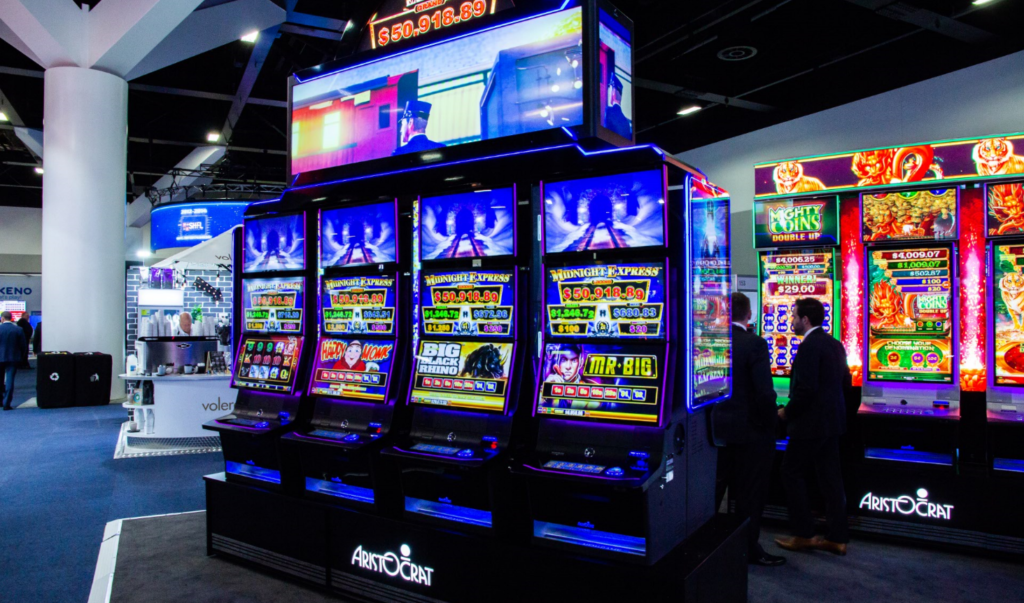 Lightning Strikes Again
As always, the Lightning Link titles attracted a large crowd of guests, keen to see what the latest titles were in the family. Launching on the new Helix X cabinet are four new titles – Mine Mine Mine, Raging Bull, Dragon's Riches and Fire Idol. Brand new to these titles is the addition of new high denom options, with new $1 and $2 denomination options now available (dependent on state).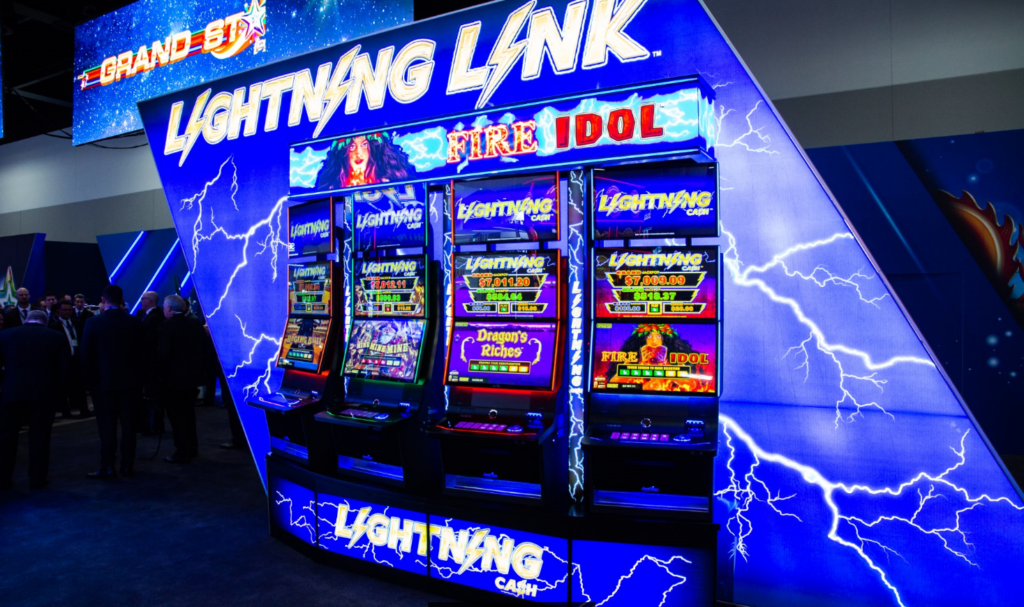 To all of our customers who came joined us over the three days of the show, thank you! We appreciate your positive feedback and support during this AGE 2019. It is with your feedback that we can create world's greatest gaming experience, every day. We look forward to another big show next year!